Find our content interesting? Share It.
Enough Theory – Give me actions !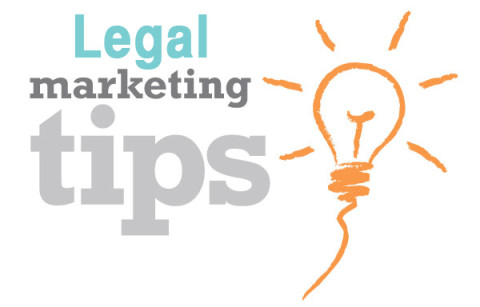 That's what one of the lawyers I spoke with recently told me. And he is right. While theory and strategizing is important to give you the right focus and groundwork for your actions, it's really "taking action" that will make "things" happen for your firm.
While most businesses, law firms included, will think about SEO,  Pay Per Click advertizing or business & community networking, there are also lesser known actions you can take to get in front of your target audience and drive more potential clients to your office.
If some of the following tips might seem unorthodox to you, try them anyway, you might be surprise what they can generate – unless they really don't make sense in the context of your law firm .
Here are 10 you can implement starting today:
Some lawyers believe that if you do good work, people will automatically come to you. They are wrong. People need reminders.
When you meet a potential client, focus on his or her immediate needs. It may have nothing to do with your practice. Maybe that person's immediate need is to find a dentist. If you know one and can connect them, there's a better chance the person will think of you when services you offer are needed.
Develop a marketing plan around activities you enjoy. If you like to write, think about an electronic newsletter. If you connect better with people one on one, consider volunteer work with an activity that complements your practice.
If you have a website (and you should), have a blog, too. Add new content daily or at least once per week, because Google algorithms give more prominence to sites with fresh, original content. The content doesn't have to be in the form of a long, researched post. A paragraph or two, with a recent link to something interesting and relevant to your practice, will get you the same amount of traffic—if not more—than longer posts.
If you have a practice-related blog, write posts with information that's truly useful to your target audience. More often than not, that doesn't include descriptions of how competent you or your firm are.
Criminal defense lawyers: If an attorney in a different practice area has been a great referral source and their kid gets into trouble, think about handling the case for free.
People sometimes need to be convinced that their legal problem is severe enough to hire you, and it's up to you to persuade them. That said, turning someone away when they really don't need a lawyer is good for business, too. It's a good way to build trust.
Posting tweets between 1 p.m. and 3 p.m. Eastern time gets the highest click rate, according to Mashable. You can schedule tweets to be posted by services like HootSuite. But be careful if you have work during those scheduled times. You don't want a client to think you are tweeting while you're defending a deposition.
Attend bar association events. Lawyers only refer cases to people they know; and if they don't see you, they won't think of you.
Install Google Analytics on your website. It details what search terms got people to your site and how long they stayed there. You can also use it to determine popular search terms, and put the terms that relate to your practice on your website.
BONUS TIP: The best elevator speech? "Hi, I'm a lawyer. What do YOU do?"
>> Leave a comment below and tell me which one you think is most useful for you and why. If you think this post can be useful to other lawyers make sure to share using the social media sharing options at the top.
Find our content interesting? Share It.